Safety
Monitor speeding behavior
Driver Safety Scorecard
Monitor seatbelt utilization
Monitor tailgating & collision risk
Monitor drowsy/distracted driving
Monitor reckless driving behavior

Harsh Acceleration
Harsh Braking
Harsh Cornering

Monitor check engine light and engine diagnostics
Reduce Speeding Violations by 95%
Profitability
Reduce fuel costs
Reduce unnecessary idling times
Reduce vehicle maintenance costs
Reduce wear and tear on vehicles
Prolong the life of your vehicles
Accurate payroll and reduce excessive overtime costs
Reduce insurance costs
Accurate customer billing
Reduce Fuel Costs By 20%
Productivity
Know where your vehicles are located
Know how did they get there
Know how long they were stopped
Eliminate side jobs
Efficient routing
Increase jobs per day
Proper utilization of vehicles and trailers
Properly maintain vehicles to reduce downtime
Easy to locate vehicles or heavy equipment on job sites
Increase Productivity by 20%
EASY FLEET GPS IMPROVES SAFETY
Easy Fleet GPS SafetyCam
Road/driver facing
A.I. Technology
Reduce accidents
Protect driver and company
More information.....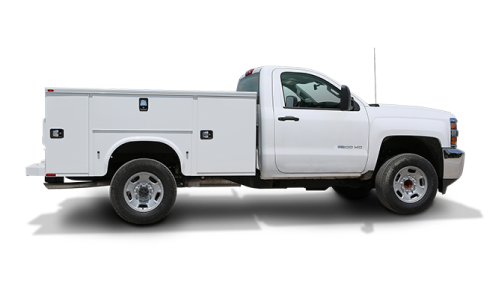 FLEET MANAGEMENT SOLUTION
There are more vehicles on the road today than there were 5 years ago. There are demands on business owners and fleet managers to run the daily business operations, manage the workforce, and try to make the business profitable...
Read More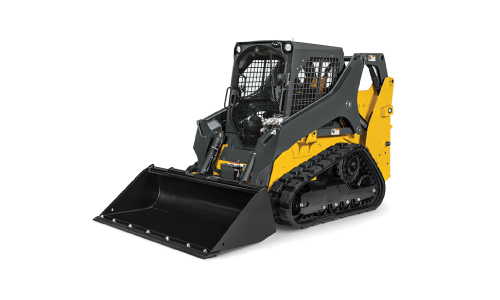 ASSET MANAGEMENT SOLUTION
One of the biggest costs to a company is the theft and replacement of assets and equipment.
Our Easy Fleet GPS Asset Management solution will significantly eliminate this risk...
Read More

Our priority is the safety of your employees and the general public. Through our innovative technology, you can measure and monitor speeding, hard braking, hard acceleration, and hard cornering. Companies and fleets come in all different sizes, and the needs of each company vary. We will take the time to understand your needs and provide the solutions that work best for your company.
Business owners and fleet managers are constantly looking for opportunities to reduce costs and increase productivity. Our advanced GPS Fleet Tracking solution allows you to monitor idle time, speeding, driver behavior, and simply know where your vehicles are. Our maintenance program allows you to automate the management of all of your regular scheduled maintenance.
Through our 24/7 innovative GPS tracking technology, you will have peace of mind that you are doing everything possible to protect your employees, protect your vehicles and assets, reduce accidents, reduce your fuel costs, reduce your maintenance costs, reduce wear and tear of your vehicles, and reduce insurance and liability expenses. You can also increase your productivity, become more efficient with your routing, increase profits, and prolong the life of your vehicles. More importantly, you can protect your company and employees from false allegations and provide a world-class experience for your customers.
Easy Fleet GPS Customer Testimonials
"I can't say enough about Peter personally and the Easy Fleet GPS team. Not only do I recommend him to every one of my clients, but my own truck also has the Easy Fleet GPS system. I always know where my truck is even when it's lost in an airport parking garage (or the driver can't remember where it was parked). Peter was on the phone with me and located my truck. Yep, it was right where I parked it but without Peter and Easy Fleet GPS, I could have been searching (and worrying) for a couple hours. Thank you Peter!"
- Lori Fitzpatrick
"The GPS on one of our trucks stopped working. Easy Fleet GPS didn't wait for us to notice, they notified us and arranged to install a new unit the next day. I am so impressed with their service. Excellent!"
- Jan Vanderlinden, Owner, Patio Guys
"Peter was very detailed with all the functions of the software. Also was friendly and easy to understand with all the technical parts. He made sure all our questions and concerns were answered as well. Overall great and very useful software and cameras! We can ensure the safety of our workers and other drivers as well. Would definitely recommend Easy Fleet GPS, to my fellow contacts that are in need of this service."
- Melina Ramirez, Owner, American Highland Roofing
"The Easy Fleet GPS Team provides the best customer service when it comes to answering all of your questions and walks you through the setup process and the learning curve if you aren't that tech-savvy. Easy Fleet GPS has helped us save over $300 monthly on gas. Great experience overall."
- Joel Palencia, Owner, Around the House Movers
"Great Service! We use Easy Fleet GPS for District snow removal tracking and billing. Easy fleet GPS Team has been a huge help for our District, and I would highly recommend this service to anyone wanting to track fleet vehicles."
- Drew Meteer, Technology Manager - Kirkwood Meadows PUD
"Thank you to the Easy Fleet GPS team! Yesterday one of our Ford F350 trucks was stolen from our yard. I quickly began tracking the stolen truck using the Easy Fleet GPS mobile app. Within 10 mins we located and recovered our new F350. The Easy Fleet GPS service is amazing and allowed us to recover our truck quickly. Thank you for providing such a great product and service."
- Henry Castro, BC Masonry
"I have worked with the Easy Fleet GPS Team for many years. This team is reliable and great to work with. You can count on them to be on time and professional. Even better the Easy Fleet GPS tracking system has saved me so much money each month in wages and gas and it helps keep my drivers and vehicles safe! You can't go wrong."
- Karen Bradley, Owner Moore Securities
"The customer service that the Easy Fleet GPS team has provided is second to none. Having the Easy Fleet GPS service on our vehicle fleet has increased our drivers' awareness and has given us the ability to better monitor our driving efficiency."
-Matthew, Service Manager - Precept Environmental
"Easy Fleet GPS delivers a great product at a fair price. They are responsive and detailed. We saved over two thousand dollars in gas in the first month alone."
- Michael Loftus, Owner - Connors Landscape
"The Easy Fleet GPS system is so easy to use! The Easy Fleet GPS Team delivers an amazing service and they are great to work with. We have reduced our speeding violations by over 80% and lowered our fuel bill by $700 monthly."
- Angela Frank, President – Desco Electronics
Quality is remembered long after the price is forgotten
- Peter Frankudakis, Founder