Platform
Our secure software platform is a Cloud-Based and Web-Based solution that can be accessed via any web-enabled device. It's packed with features to meet the needs of any size fleet operation. Thank you to our Technology Partners: Google, Amazon Web Services, Verizon, AT&T, and T-Mobile.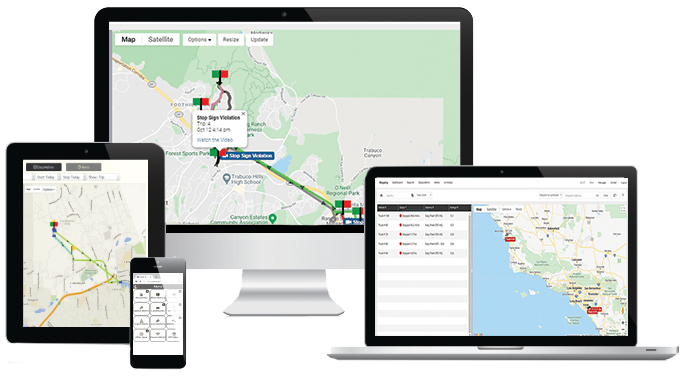 Scalability
MANAGE UP TO 10,000 VEHICLES
Our software is designed to allow for virtually infinite scaling capability. Fleet growth and dealing with high volume incidents are both managed automatically in our cloud architecture, ensuring high reliability no matter your fleet size.

User-Friendly Platform
BASED ON YEARS OF EXPERIENCE
While our web-based software is packed with features for the most demanding fleet manager, we have the latest in intuitive design techniques to make sure the end user can view their fleet immediately with no additional software to install.

---
Robust Features
MANAGE YOUR FLEET LIKE A PRO
Our software has all of the key features required by today's fast-paced Business Owners and Fleet Managers. Receive an immediate text or email alert from any of our 22 real time alerts. Choose from over 40 automated reports to manage your fleet.
Technology to Meet Your Needs
INNOVATIVE FROM THE GROUND UP
Our software platform was built using best practices by a team that has been working in the GPS tracking business for decades. Each component of the architecture is designed to provide a full range of features while still maintaining flexibility through configurable APIs allowing for integration with third party software solutions.