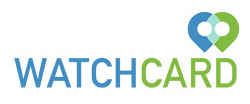 WHAT IS IT?
Watchcard Fleet Fuel Cards allow you the convenience and flexibility to fuel anywhere in the U.S. with the control and security to monitor and limit fuel and non-fuel purchases, identify suspicious activity, and access fuel data about your fleet. This integrated solution will even tell you if a fuel transaction occurred without one of your vehicles being present or if the quantity of fuel purchased exceeds the fuel capacity of the vehicle being filled.
WHAT ARE THE BENEFITS?
Manage your fleet effectively while saving time and money. Watchcard gives you the power to drive your business forward and save. Fleets that implement the Watchcard fuel management program save 3% to 5% annually on their fuel program. There are no contracts and fees to sign up. After three months of purchases you can receive up to $200 in statement credits.